Humly Visitor
We have now added the Humly Visitor to our Humly Workplace Solutions suit. A suite for the best workplace experience.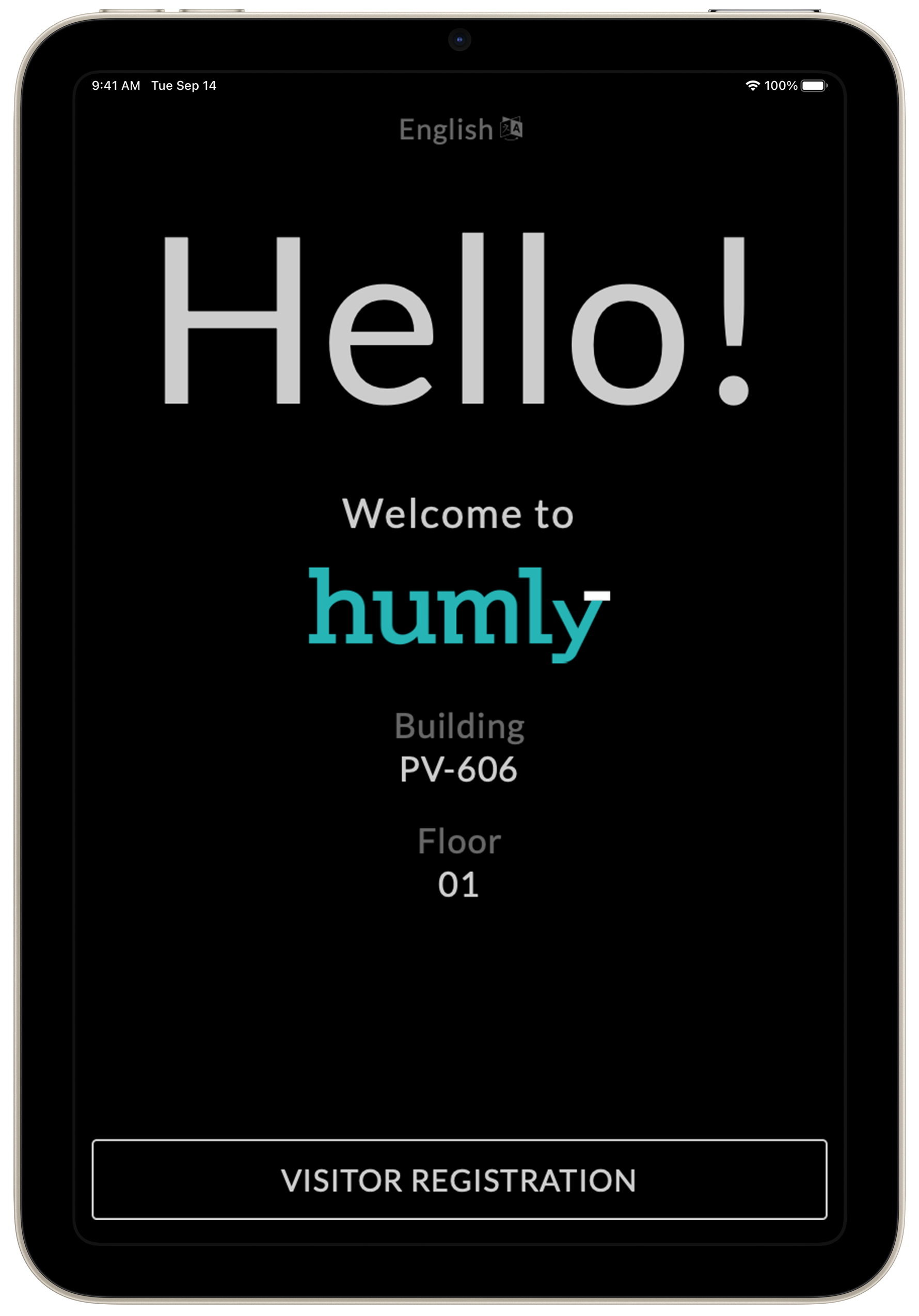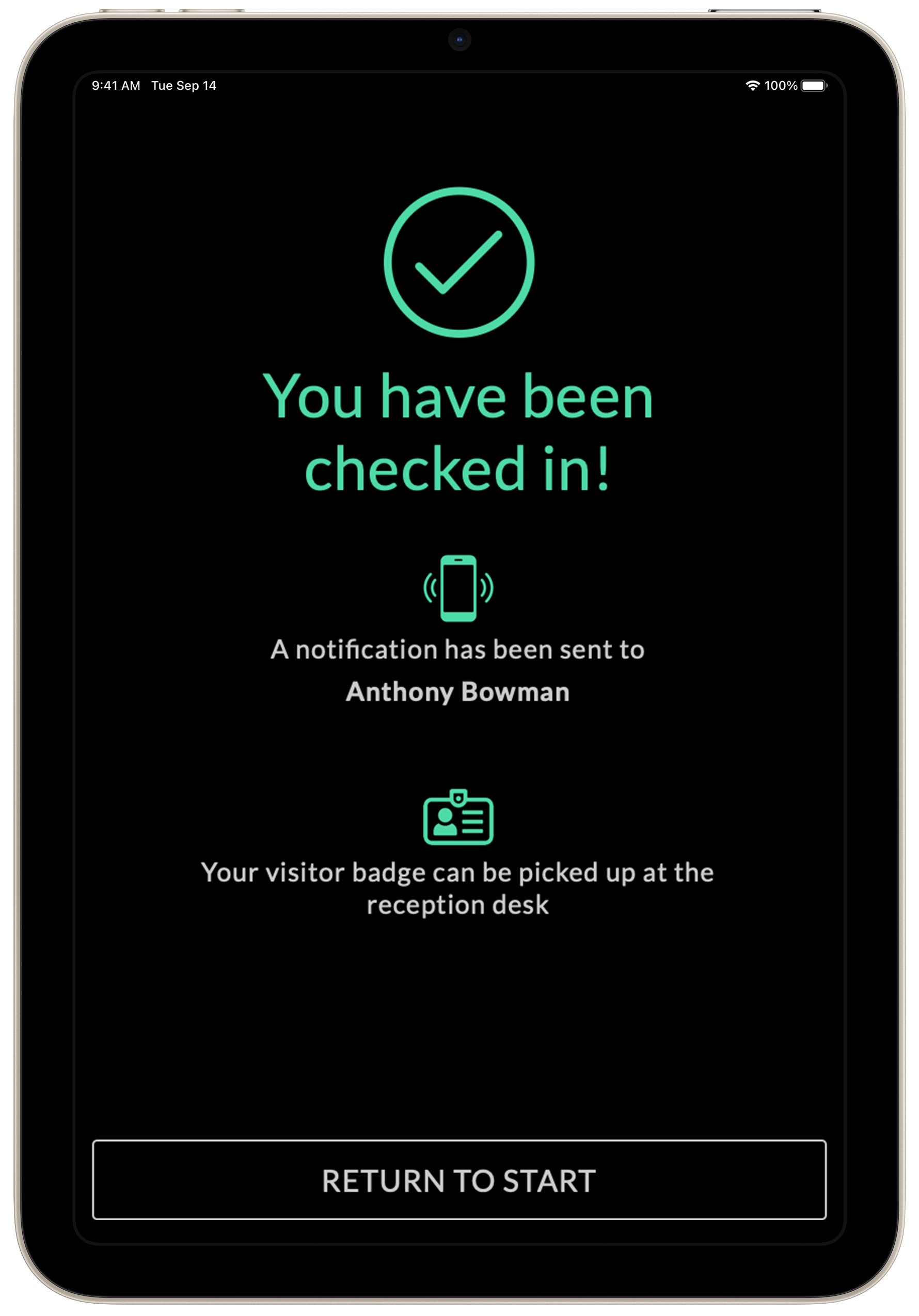 Elegant, intuitive and secure
Humly Visitor is a visitor management system that will help offices and organisations to keep track of who enters and leaves the office and give visitors a good and professional welcome.
The new system can be used on a tablet, a printer can be connected to it for badge printing and SMS alerts can be used when a visitor arrives and checks in.
The backend can be used to track visitor flows for security and better workplace optimization.
Development Process

Our secure product development lifecycle is based on threat assessment and processes in ENISA Hardware Threat Landscape and Good Practice Guide, and CIS Security Cybersecurity Best Practices
Minimize attack surface

With control over all hardware components and software code in the product we are less exposed to generic attach methods. For customers with the toughest restrictions we also provide custom hardware versions.
External Review

As a part of our release management we apply a penetration testing regime where the application software is tested by an external team of penetration testers. In addition to a hacker approach they also have source code access to locate potential vulnerabilities that would beyond any scope for a regular penetration test.
Design focused
"Design is not just what it looks like and feels like. Design is how it works"- Steve Jobs stated. Humly products aim high when it comes to aesthetics, but looking good is not the main reason behind our design and UI. Our design decisions are made to provide frictionless support to office workers so they can focus on their work and feel more satisfied when leaving the office at the end of the day.
Seamlessly Integrated
Humly has an open API that makes it easy to build deep seamless integrations with other solutions. Next to this, Humly is proactively working on providing additional customer value by making integrations with market leading solutions within smart office and collaboration technology.
Technical Requirements:
A tablet (iOS or Android) or device with touchscreen that can display a web application
Humly Server (cloud or on premises)
Printer for printing visitor badges (optional)
Supported calendar systems:
Microsoft Exchange/Office 365
Google Calendar
HCL/IBM Domino/Notes
User Interface Languages
Arabic - Catalan - Chinese (simplified) - Chinese (traditional) - Czech - Danish - Dutch - English - Estonian - Finnish - French - Galician - German - Italian - Japanese - Latvian - Lithuanian - Norwegian - Polish - Portuguese - Russian - Spanish - Swedish
Other
Open API for third party integration
Communication via real-time two-way connection
Remote management with multi-site support
Real-time monitoring & statistics