Resources
We want to decrease friction for anyone interacting with Humly. If you need any images, logos or product sheets regarding Humly Workplace Solutions you have come to the right page.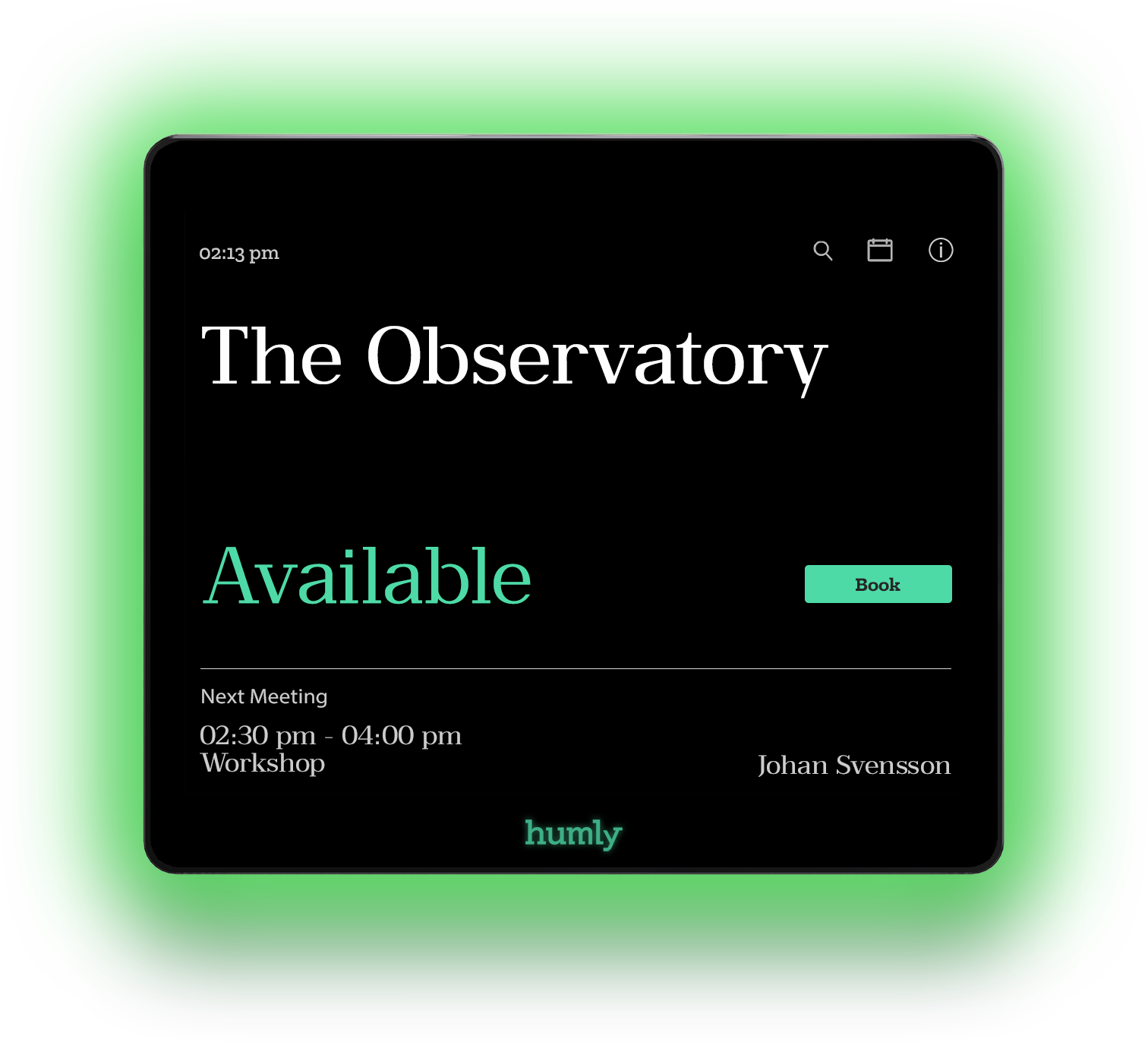 Humly Product Catalogue
All the products in the Humly Workplace Solutions - suite.
Humly Partner Media Kit
Humly Partner Media Kit for usage on webshops, presentations and in smaller prints.
Humly Logo Kit
Humly logo and logotypes in both color and black/white.
Humly Media Kit
Humly images and assets of products installed in offices and workspaces.
Humly Room Display Product Sheet
Humly Room Display one-pager, easy to digest and share with your colleagues and peers.
Humly Wayfinding Product Sheet
Humly Wayfinding is the best looking and easiest wayfinding solution summarized into a one-pager.
Humly Desk Booking Product Sheet
Humly Desk Booking is the modern and flexible workplace booking, summarized in a one-pager.
system for improving productivity.
Humly Workplace Solutions
All of our products in one product sheet.
API documentation
Humly open-API documentation available at GitHub.
Humly Room Display 3D-Files
Humly Room Display 3D-files for usage in early build stage planning and office visualisations.
Humly Security White Paper
Humly system overview states information about the security, processes and information protection etc.
Let us know if you need anything that isn't listed above.
We are available via chat, phone or email!