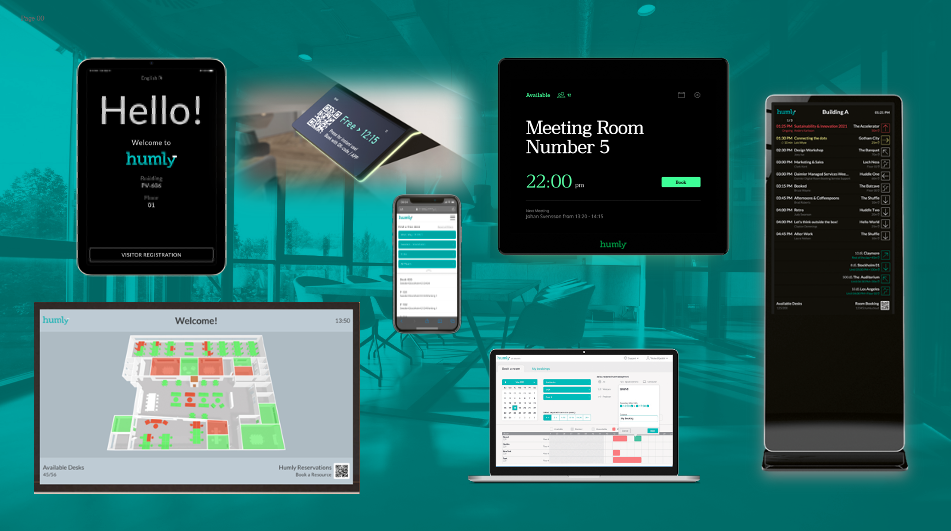 Humly


Workplace Solutions

Book, manage and optimize your office spaces

No more integration chaos or security nightmares. Because less friction and more focus is the key to workplace success.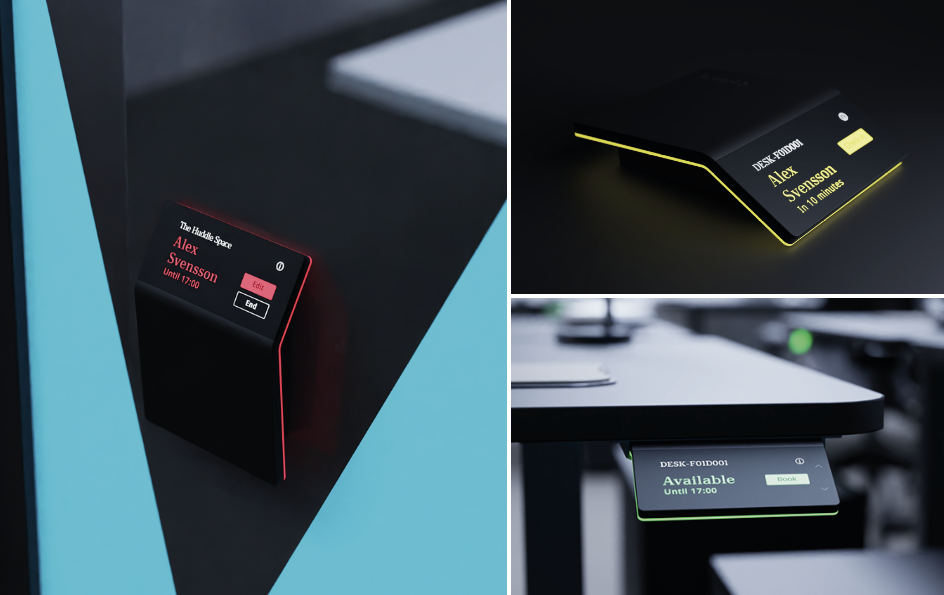 Humly Booking Device
Our new hardware solution!
Humly Booking Device is the new, uniquely flexible tool for the hybrid workplace. The new and innovative booking device offers an even higher level of flexibility at the workplace.
Its flexibility is balanced with a compact and stylish design that reduces the total cost of ownership to disruptive levels without compromising on quality or sustainability.
This premium hardware booking solution breaks new ground in size, adaptability, and affordability.
Mount your Humly Booking Device on anything you wish people to be able to book.
desks

meeting rooms

focus rooms

phone booths and flexible workplace modules

co-working spaces and social spaces

cars and parking spaces

... and anything else you can think of.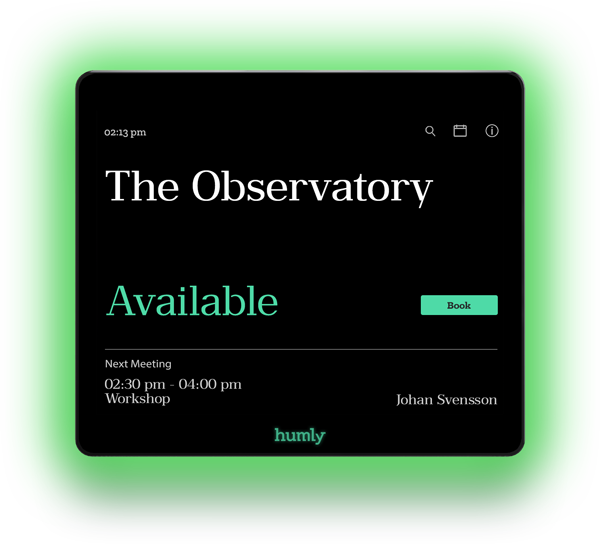 Humly Room Display
Elegant and time saving
The Humly Room Display is the perfect interactive display for your meeting rooms and collaborative spaces. It will help you find the space you already booked, or guide you to one that is available right now.

Humly Room Display
- Max Security Version
Are you looking for a higher security hardware product? Humly Room Display is also available as a Max Security Version. The hardware is delivered with the WiFi/Bluetooth and USB connector physically disabled on the hardware to make the device even more secure.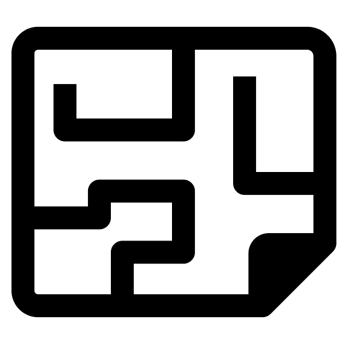 Humly Floor Plan
Get an instant 3D overview of the office
Check a whole floor or specific rooms and desks, and book them. Use Floor Plan in interactive mode to manage your bookings ad-hoc or use it in static mode to display the 3D visualization that gives the bird's-eye view of a whole office space.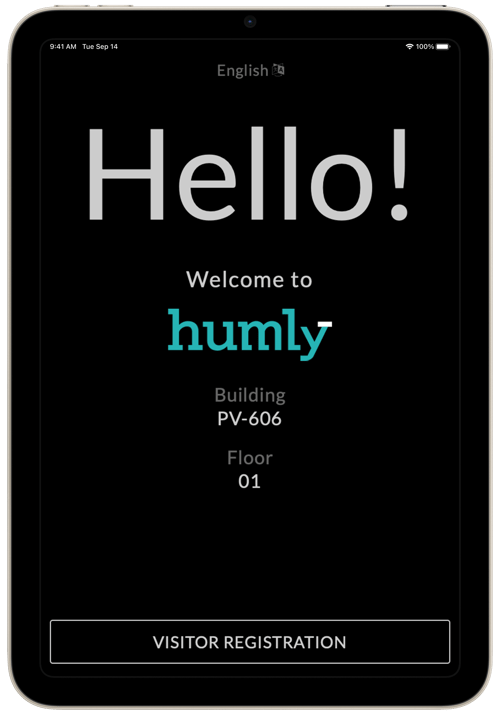 Humly Visitor

Welcome your visitors with ease.
Keep track of who enters and leaves the office and give your visitors a friendly welcome. Let them check-in and approve of terms and conditions on any chosen screen, using a clean and elegant user interface. Humly Visitor is a software feature and can be used on a touch-screen.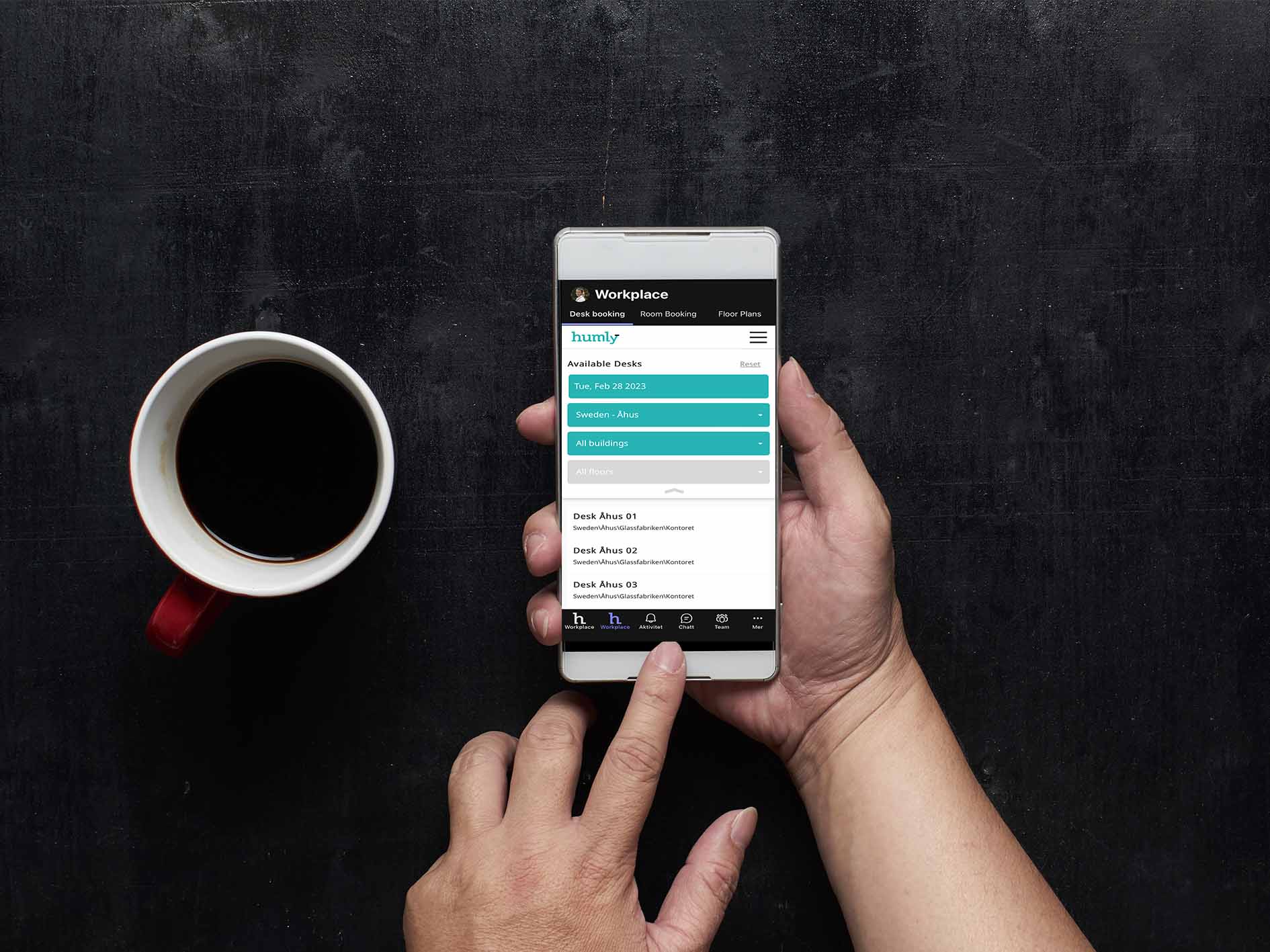 Humly Reservations
Book resources across different domains
We provide co-working spaces, multi domain companies and everyone else that need the ability to have users from different domains and systems to be able to book the same resources.
Humly Reservations allow you to invite guests from other email domains, companies or networks to share meeting rooms, co-working spaces, parking lots and other resources with people outside of your companies main domain.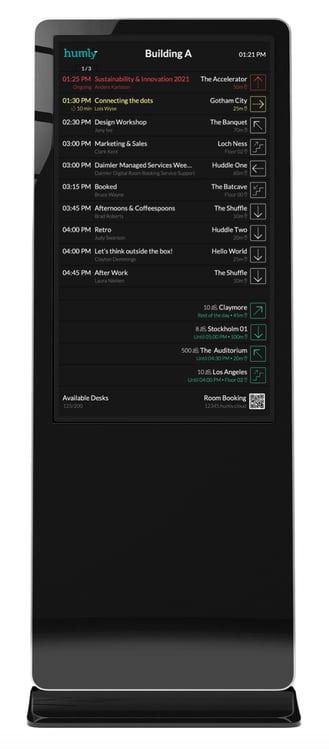 Humly Wayfinding

Simple, intuitive and efficient.

At Humly we believe that the best way to optimize our customers time and resources is to get out of the way. Our solutions are created with a minimalistic and user friendly design that will allow the user to spend less time interacting with our product and more time creating value.
Inspired by research from airports, Humly Wayfinding is the only solution in the market that utilizes logical and physical orientation in order to present the user with directions within seconds. No maps to pour over, no technology to confuse, repair or replace.
Let us get out of your way while you find the way.
Humly Control Panel
Bigger, better and smarter
To keep up with you and your organization, we have spent the past 10 years striving to create the most comprehensive and flexible backend system in the market.
We support all major systems and pride our selves on enterprise level security and regularly run penetration tests. We have curated open API's, wayfinding, sensors integration, multiple domain room booking, guest users and much more. Of course we can pack all of this into the cloud for you if you do not want to run your own on-premise installation.
Contact your reseller or us directly for a 60 day trial!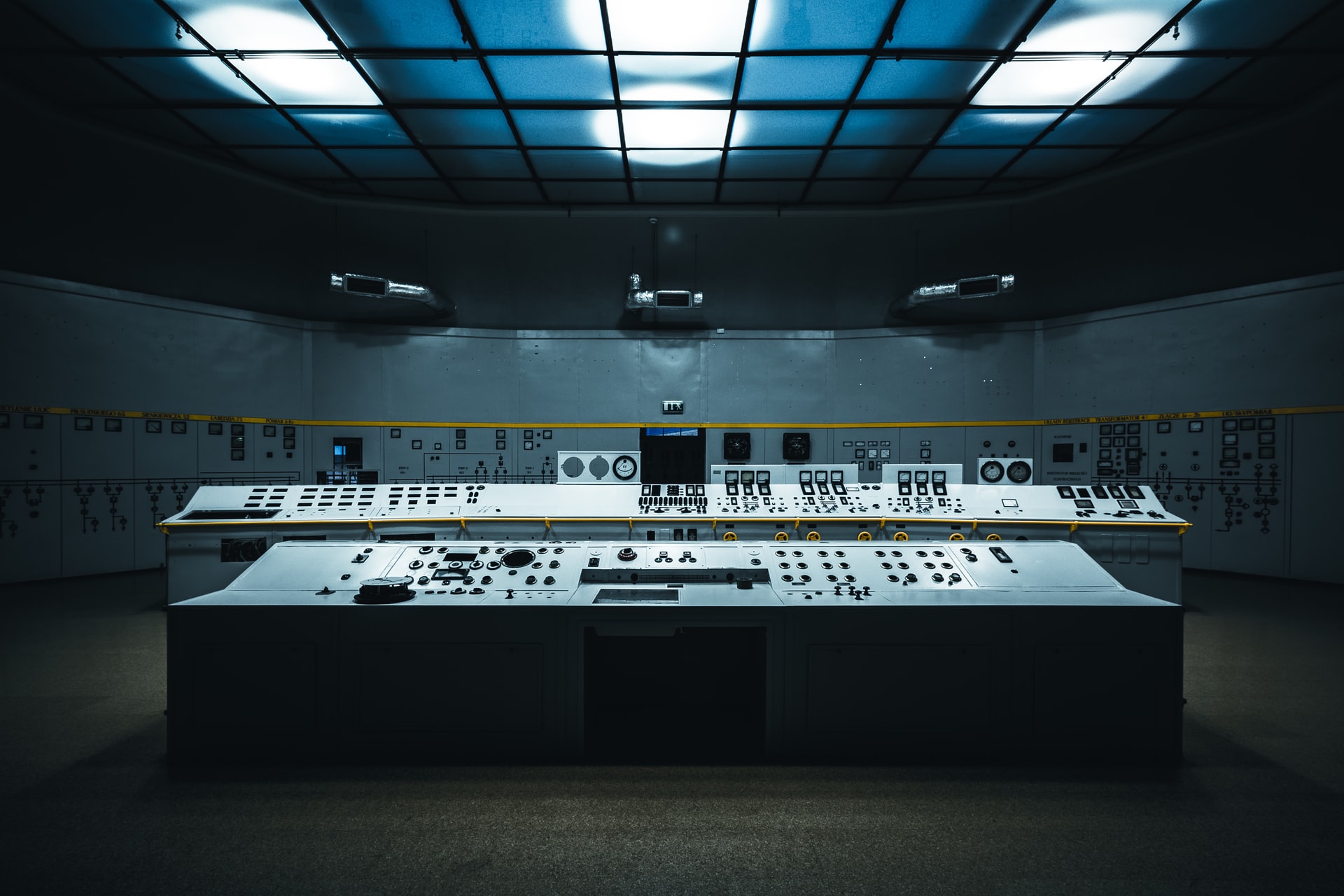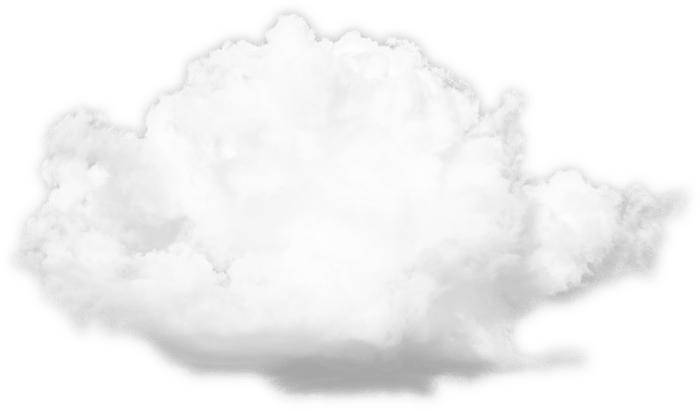 Humly Cloud
Convenient and compliant
Humly Cloud is the fastest and easiest way to get up and running with Humly solutions. Your data is protected and our European data centers are located within the EU and GDPR compliant.
Humly Open API
Seamlessly Integrated
The Humly products seamlessly integrates across the Humly ecosystem and with your existing third party tech technology or infrastructure that you already have invested in. Our Open API also maximizes your flexibility for future investments as the smart office is evolving faster than ever.
Contact us if you want to talk to one of our API experts.
Learn more about Humly Workplace Solutions!